You know that big girls like me are almost always in to small penis humiliation phone sex, right? See, big girls like us need big dicks. There's no way a tiny cock like yours is going to have a snowball's chance in hell of making inside my fat pussy. I mean, there's no way it could. It's just not going to reach past my pussy lips. It isn't much more than an oversized clit, so I don't know why you would ever think any differently.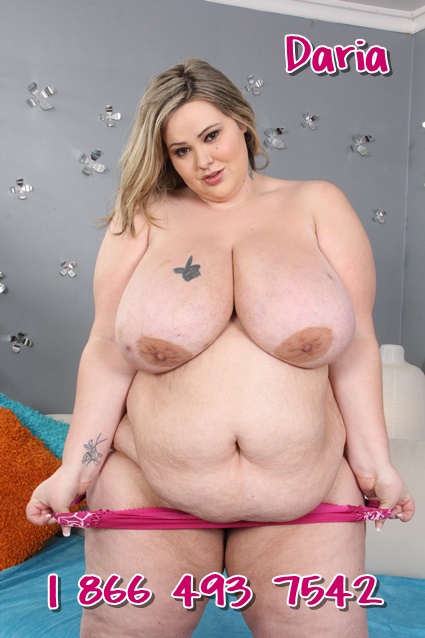 I love when you losers call in and try to tell me that you can, in fact, please me with your teeny dicks. Oh my God do I get a good laugh when that happens. I always let you plead your case before I come down on you with verbal humiliation the likes of which you've never heard before. If you think I'm going to be nice and feel bad for you because you were born less than blessed in the dick department, you have another thing coming. There's absolutely no way you'll ever be good enough for me or any other woman, for that matter. Sure, you might every now and then find a woman who will feel sorry for you enough to let you try to fit your dick inside her. But we both know that that's only going to end in laughter. She's just going to be lying there asking you "is it in yet?" and you're either going to be so humiliated that you give up or you'll be so turned on by her humiliation that you'll shoot your load on her pussy lips because it's not big enough to go inside her.
Are you ready for your small penis humiliation phone sex call with me? Call me at 1 866 493 7542 and ask to talk to Daria.
AIM and Yahoo: DaringDaria4U