March 28th, 2015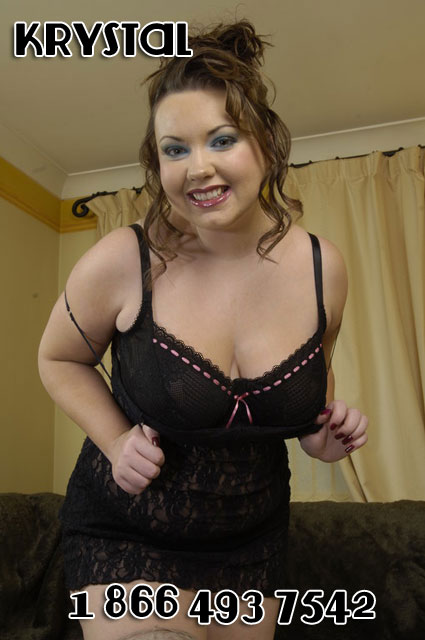 Do you love hot BBW girls? You should totally pick up the phone and call me for a hot BBW phone sex fantasy. I do all different kinds of fantasies, so don't worry if you have something that turns you on that's a little "out there". I like the wild and taboo stuff sometimes because vanilla fantasies can get kinda boring if that's all you ever talk about. So yeah, you don't ever have to be afraid to tell me what turns you on. I'll be there with you, making your fantasies come true.
I really mean it when I say that you can talk to me about anything. Maybe there's someone you've been dying to fuck and you know you can't… but we can still do a roleplay and that will leave you satisfied, trust me. And you know, there are so many fetishes we can talk about that most girls would say no to. I will never say no to you. In fact, the more kinky you want to get, the better. Taboo fantasies totally get me off!
So when you're ready for kinky BBW phone sex, call 1 866 493 7542 and ask for Krystal. I'll be waiting for you, lover!