September 28th, 2014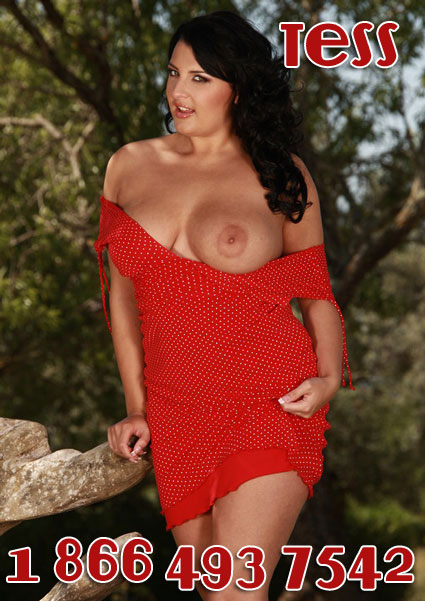 If you're thinking that I'm a retro looking pinup girl, you know what men in the 40's and 50's would call a "juicy tomato" –  that's me!  I'm a big, beautiful woman with a lot of sexual energy who loves to dress provocatively to turn men on.  And I don't just stop there. I need sex every day plus orgasm after orgasm.  When I was younger back in the 90's, men would say to me, watch out "dangerous curves ahead".  Yes, I have curves, but I don't have the plump, chubby look that some BBWs have.  If you want me to change my look, I could gain weight for you if that's your desire.  Make me eat junk food with mega calories or have me pour yummy treats right on your hot rod and slurp it up.  Whipped cream, chocolate syrup, honey, mmmm.  Or I can put whipped cream on my titties so you can thrust in and out till you blow your cream all over them.  I'm such an imaginative and spontaneous big girl who loves to have sexy fun.  I'm very tall, too  Many men call me for Giantess fetish or Amazon Domme fantasies.  I'm up for anything naughty during a BBW phone sex chat.  Role plays, wet and messy, body worship, taboo fantasies, anything goes with me!
I do plus sized modeling besides BBW phone sex calls and I get so many compliments wherever I go.  I've even been told I should enter BBW Beauty Pageants.   I would never ever want to be a skinny girl.  I don't think I'd look good at all!  There is simply more of me to love and desire.  Show me how much you appreciate me when you make my phone ring.  I promise pleasure!
This is the number to reach me at 1-866-493-7542 and ask for Tess
AIM and Yahoo: Talk2BBWTess