October 27th, 2015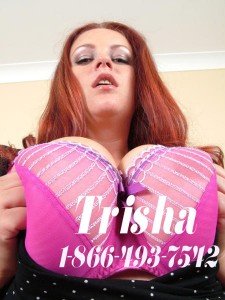 It only makes sense when you think about it. A BBW Goddess like me? Of course I need a big cock to satisfy me. Or, more accurately, several of them. And with all the men who want my attention, I can afford to hold out for the very best. So if that's true, then why the hell would I ever bother with anything less?
You know, anything less, as in cocks like…well, yours. We both know how useless it is, so I won't waste any more time on *that* subject.
Instead, we'll talk about what I'm going to do with you rather than fucking you. I'm thinking cuckold phone sex is the best idea. That's what you're here for after all, isn't it?
Yep, I think you'll look really good kneeling on my floor (with your hands tied behind your back so you can't play with that little dick of yours) while I do what I do in my bed with one of my lovers. Oh, yeah, I can't wait to see that.
I bet you can't wait to watch, either, can you? You're already imagining what it'll be like to be bound and helpless while you watch the scene going on in front of you. And once you try it for the first time, you'll never be able to get enough!
So if you want to do that cuckold phone sex fantasy–plus way more–then you already know what you need to do. Get your phone and call your BBW Trisha right now 1-866-493-7542
temptresstrisha on aim and yim