phone sex for adult babies and diaper lovers with BBW Lilly
Hello, Sugar plum. Are you looking for a sofy curvy warm adult baby phone sex lady? I'm Lilly and you can call me Mommy Lilly if you want to, or you can call me just about any name that your little self prefers. You are just so cute I could just kiss you right on your nose. I take a lot of care to do whatever is best for my adult babies. You all get to running around all week and it's hard to find time to care for yourself. That is where adult baby and diaper lover play comes in and saves the weekend. Miss Lilly doesn't want you worrying yourself over the week that you've had to endure.  Your care giver wants you cuddled up against my chest and snuggled close as can be. It's so enjoyable for me to make you forget about the adult worries for a little bit.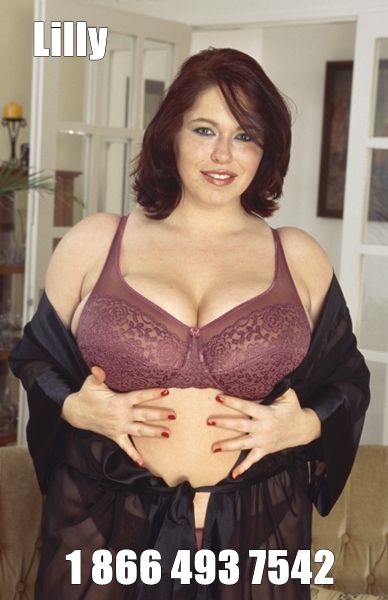 Miss Lilly is ready for your adult baby phone calls.
     If my special adult baby isn't ready for solid foods I have good news for you. Miss Lilly has full milky boobies for you to suckle on while we're having adult baby phone sex. Can you picture yourself resting against my full breast and nursing while I stroke your hair and comfort you? I'm practically a professional diaper changer at this point in my life. I have changed my share of adult diapers with special abies just like you. Right now I don't have any diaper lovers that I play with so I enjoy hearing from you all over the phone. My promise is that you that I will take care of any need that you could possibly have. I have experience with sissy babies, diaper lovers, breastfeeding, discipline and that is just for starters. I love it all very much.
Lilly 1 866 493 7542