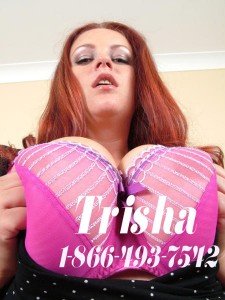 I'm going to be real here with you for a minute. I like all cocks. Ok, no, that's not entirely true. Let me revise that statement.
I like all cocks that are big enough to merit my attention and satisfy me.
Yes, that sounds much better.
Anyway, even though I do love big dicks of all different colors and flavors, even I have to admit that there's just something extra special about a big black cock. (There's a reason why men and women both are obsessed with BBC, after all.) They're my favorites, and I just love to fuck them on my own, use them to cuckold losers, and sometimes even share them with you lucky cocksuckers out there. (Sometimes.)
And in addition to BBC in general, I also love my BBC phone sex calls. I tend to do those in the same way that I do real-life black cock: for fucking all by myself, for cuckolding, and for sharing for those sluts who want a huge dick stuffed in one or both of their holes. I don't hear any of you complaining about that, either, do I?
I'm sure that all of you who are still reading have some kind of BBC phone sex fantasy or other. Or maybe you've got more than one. Do you want some BBC cuckolding, or would you like to have a black cock all to yourself for a little while? Or maybe something else entirely?
Well, no matter what it is, you should give me a call and tell me about it, so we can enjoy it together.
Trisha 1-866-493-7542