Are you a feeder? Does your naughty dick get hard as steel when you feed a big plump babe until her belly aches and churns? I'm a nasty BBW phone sex girl and I didn't get this way eating celery and kale. I'm talking about you feeding me big gooey spoons of lasagna and chasing it down with garlic bread. What my belly rolls want is frosting smeared on top of a big piping hot devil's food cupcake. How does it make you feel to see a lovely lady gorging herself on the pleasures of food fed to her by you? I can't help but get so damn excited for feeder fetish phone sex. Does it make your cock hard to think about my sweet southern voice telling you how hungry I am for what you have for me? I certainly hope that after the starch and sweets that you have some juicy man meat for me to take on.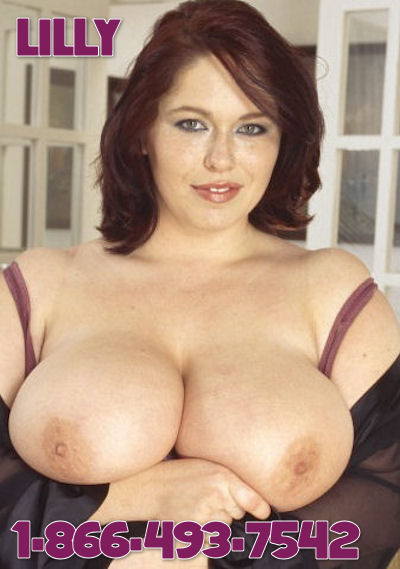 You do know that when I tell you that I can't possibly take one more tiny bite that I'm just getting warmed up, right? I can take down some food and I will do it just for you. I want to see the arousal in your eyes as you feed your plumper Goddess to the popping point and beyond. I'll be so sore and aching in my big round fat belly after you stuff me like that, but it feels incredible and you know it does. The feeling that I will literally burst from being overstuffed by your food spread makes my fat pussy pretty wet too. It's almost too much. I'll sit back and imagine you rubbing my food baby inside of my belly and kissing the apron that hangs over my wet pussy.
So, are you ready for some feeder fetish phone sex?
Call Lilly at 1 866 493 7542