What's better than a delicious helping of fluffy cream pie for dessert? How about a SECOND helping? Hmmm that's what you get when you eat the cream pie of a chubby chick like myself! Just when you think you've had enough, there's so much more dripping, ready for you to enjoy. Even better, when you get to clean up the cream pie of a BBC lover like me, I assure you, there is always an extra helping of frothy lovin' for you to lick, and a good session of cream pie phone sex just might curb your appetite for my sweet marshmallow fluff pie…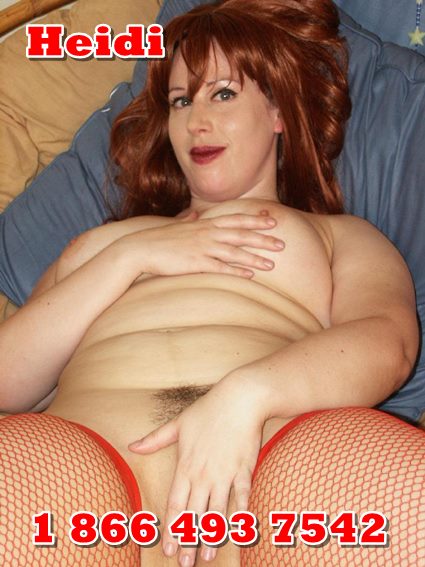 Your mouth is watering just thinking about it, isn't it? I know it. I can tell. I can feel your cock stirring and twitching in your pants right now.
I hope your tongue has stamina, baby, because it's going to get a lot of use – just like my pussy gets a lot of use. I'll make sure that right before you get to me for some tasty cream pie phone sex, I've had a good load of cream pumped deep inside of me. Better yet, maybe three loads. You'd better save your appetite and go light on your dinner – you need to save room for the deluxe dessert!
Let's up the ante and make it even tastier. After I've taken a few loads from another man, you can slide your cock right into my slippery, stretched out pussy, and drive yet another load of sweet cream inside my pretty puff pussy pastry. Make sure it's all mixed up like cake batter before you enjoy my delicious cream pie – you know you're going to love it and lap the shit out of that milky sweet pie, and if there's enough, you know it's going to run between my cheeks, letting you follow up that delectable dessert with some round, fluffy sticky buns!!
Cum on, baby, work up that appetite, grab a can of whipped cream, and call 1 866 493 7542 and ask for Heidi to get a taste of my delicious cream pie XOXO