Does the idea of a fat chick with a dildo strapped to her hips get you excited?
I know the idea of pegging some mans ass gets my plump pussy wet. So you wont have to guess where my mind is going today in the way of fetish fantasy calls today! Yes right to fucking some mans ass during a hot strap on phone sex fantasy.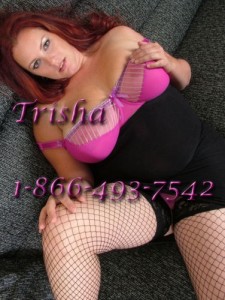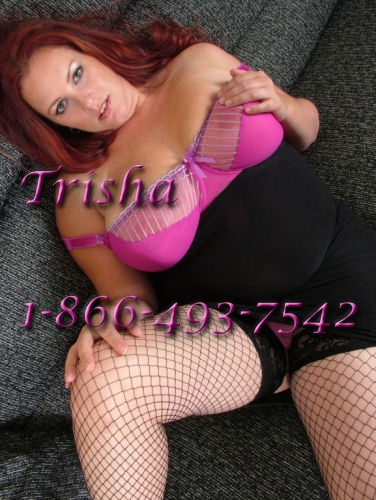 My only dilemma today is what position to take you in?
No really!
Will I be having you bent over the arm of the couch as I drill this 8 inch dildo up your ass. My hands grabbing your hips while my round belly is slapping against your ass. Damn the sound of skin slapping is rather hot makes it sound like I am pegging your ass harder than I am.
Or will I have you on your back with my hands pushing your knees towards your chest and letting that ass open up to my 8 inch cock? You being able to watch as my big breasts jiggle as I pump that tight ass of yours. I of course get to watch your facial expressions and know which one feels just right. How deep you like it but dont worry its a strap on phone sex fantasy so I will still make you admit how deep you want my dick!
Damn now I really am in the mood to pound some anal sluts ass!
Who is else wants to bend over and take my strap on up their behind?
You can reach me at 1-866-493-7542 just ask for Trisha.